Experienced Heart Specialist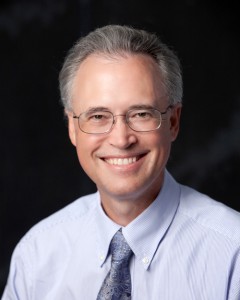 David W Hayes MD FACC
Dr. Hayes was born in Little Rock, Arkansas. He grew up in Kansas, where he attended high school, college, and medical school. Dr. Hayes graduated from the University of Kansas Medical School in 1984; he ranked second in his class and was elected to the Alpha Omega Alpha Medical Honor Society as a junior student. He trained in Internal Medicine and Cardiology at the University of Iowa, serving as a chief resident in the Department of Internal Medicine. Dr. Hayes completed a fellowship in Interventional Cardiology in 1990.
Dr. Hayes is Board Certified in Cardiology and scored in the top 1% of all applicants in the general knowledge section. He has been actively practicing cardiology since 1990 and until recently was the Director of Cardiovascular Medicine and Education with the Austin Medical Education Programs. He is a past Chief of Staff at University Medical Center at Brackenridge. He has been recognized for over a decade in the Texas Monthly's "Super Docs" list and has been listed several times in the "Best Doctors in America" publication. Dr. Hayes holds the position of Medical Director of Cardiac Rehabilitation at St. David's Medical Center. Dr. Hayes cares for patients with all types of heart disease.
David A. Garza MD FACC
Dr. Garza was born in Edinburg, Texas. He graduated from the University of Texas and attended medical school at the University of California at San Diego . He trained at Parkland Hospital in Dallas and the University of Texas at San Antonio Hospitals for Internal Medicine and Cardiology. After over 35 years of providing cardiovascular care to tens of thousands of patients, Dr. Garza has retired from clinical practice. Dr. Garza still serves as the medical director and radiation safety officer for the nuclear medicine imaging department at Heart of Texas Cardiology, PA. After 13 years of practice Dr. Garza took time off from cardiology to attend law school at the University of Texas. He became a member of the Texas Bar in 1996 and is a non-practicing attorney. He continues to enjoy an active lifestyle as he and his wife, Dr. Stephanie Kodak (also retired), work their ranch in Gonzales county.
Office Hours
Austin
Monday – Friday 8:00am – 4:30pm
Bastrop
Wednesday     8:00am – 11:45am
Dr. Hayes' Offices
2911 Medical Arts Street, Bldg #10
Austin, TX 78705
623 Highway 71 West, Suite 204
(in the Garner and Riley PT building)
Bastrop